Chris & Robert are The Film Flamers - a podcast covering the production, film history, and legacy of each horror film (or horror adjacent film) they cover, with a bit of comedy tossed in! Expect deep dives of both new and old favorites, hot takes and movie reviews of new releases, top ten lists, and the latest horror movie news. When it comes to horror movies, The Film Flamers podcast has you covered... in blood!
Episodes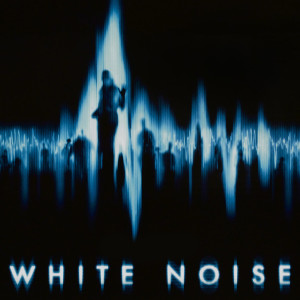 Monday Sep 21, 2020
Monday Sep 21, 2020
Join us as we discuss the 2005 supernatural thriller White Noise, starring Michael Keaton, Deborah Kara Unger, Chandra West, and Ian McNeice. This film didn't just spawn a sequel - it's also responsible for the creation of the phenomenon known as the "winter dump months" of movie releases! So turn your TVs and radios to static, call out to the spirits, and join us for a deep dive that's bound to be just a bit shallower than usual!
Watch White Noise: https://amzn.to/35C0BBu
  
Out this Month:
Week 1: Shooting the Flames: September 2020
Week 1 Bonus: Interview with The Unfamiliar director Henk Pretorius
Week 2: Poltergeist
Week 3: White Noise
Week 4: Hot Takes
Coming in October:
Get in Touch: 
Our Patrons:
Amber Couch
BattleBurrito
Benjamin Gonzalez
Charlotte
Erica Huff
Janis
Kimberly McGuirk-Klinetobe
Loch Hightower
Matthew McHenry
Nicole McDaniel
Nikki (phillyenginerd)
Nina Yanez
Orion Yannotti
Perfecta Erecta
Poodie Castle
The Unknown Patron
 
Sweet dreams... 
"Welcome to Horrorland" by Kevin MacLeod (incompetech.com). Licensed under Creative Commons: By Attribution 3.0 License http://creativecommons.org/licenses/by/3.0/

"Orange" - Topher Mohr and Alex Elena: https://youtu.be/Vh-FWjjtcTM