Chris & Robert are The Film Flamers - a podcast covering the production, film history, and legacy of each horror film (or horror adjacent film) they cover, with a bit of comedy tossed in! Expect deep dives of both new and old favorites, hot takes and movie reviews of new releases, top ten lists, and the latest horror movie news. When it comes to horror movies, The Film Flamers podcast has you covered... in blood!
Episodes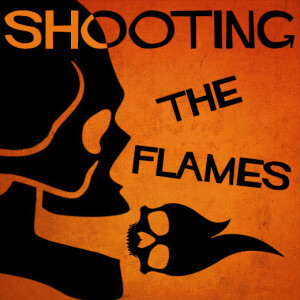 Monday Nov 04, 2019
Monday Nov 04, 2019
Join Chris and Robert as they Shoot the Flames and respond to YOUR comments and questions, as well as bring you the latest horror news and trailers, along with our own personal watch lists.
News
Trailers
Flamer's Favorites
Out this Month:
Week 1: Shooting the Flames: November 2019
Week 2: Top Ten Vampire Movies
Week 3: Hot Take
Week 4: Interview With The Vampire (1994)
Coming in December:
Get in Touch: 
 
Sweet dreams...
  
  
   
 
Intro/Outro Music Credits: "Welcome to Horrorland" and "Master Disorder" by Kevin MacLeod (incompetech.com). Licensed under Creative Commons: By Attribution 3.0 License http://creativecommons.org/licenses/by/3.0/