Chris & Robert are The Film Flamers - a podcast covering the production, film history, and legacy of each horror film (or horror adjacent film) they cover, with a bit of comedy tossed in! Expect deep dives of both new and old favorites, hot takes and movie reviews of new releases, top ten lists, and the latest horror movie news. When it comes to horror movies, The Film Flamers podcast has you covered... in blood!
Episodes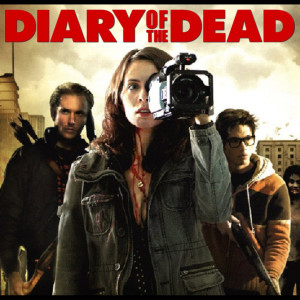 Monday Mar 21, 2022
Monday Mar 21, 2022
We're almost done! Diary of the Dead is a 2007 American found-footage Horror film written and directed by George A. Romero, and is the fifth installment of his "of the Dead" series.  This film focuses on a group of college students attempting to navigate their way through the early days of the zombie apocalypse and document their journey as it unfolds, meaning that the events in this movie are happening concurrently to those in Night of the Living Dead. 
If you have anything to add to the discussion, please don't hesitate to do so by reaching out to us on social media @TheFilmFlamers, or call our hotline and leave us a message at 972-666-7733! 
Watch Diary of the Dead: https://amzn.to/3udP0mP 
Out this Month:
Week 1: Shooting the Flames
Week 2: Land of the Dead
Week 3: Diary of the Dead
Week 4: Break!
Coming in April 2022:
Death Becomes Her
Drop Dead Gorgeous
Get in Touch: 
Our Patrons:
BattleBurrito
Benjamin Gonzalez
Bennet Hunter
Brandon Anderson
Dan Alvarez
Daveruff87
Dr. Joe
Erica Huff
Gia-Ranita Pitt
George
Kimberly McGuirk-Klinetobe
Kyle Kavanagh
Lisa Libby
Loch Hightower
Matthew McHenry
Nicole McDaniel
Nikki (phillyenginerd)
Orion Yannotti
Penelope
Perfecta Erecta
Poodie Castle
Robert B.
The Unknown Patron
Walstrich
 
Sweet dreams... 
"Welcome to Horrorland" by Kevin MacLeod (incompetech.com). Licensed under Creative Commons: By Attribution 3.0 License http://creativecommons.org/licenses/by/3.0/

"Orange" - Topher Mohr and Alex Elena: https://youtu.be/Vh-FWjjtcTM