Chris & Robert are The Film Flamers - a podcast covering the production, film history, and legacy of each horror film (or horror adjacent film) they cover, with a bit of comedy tossed in! Expect deep dives of both new and old favorites, hot takes and movie reviews of new releases, top ten lists, and the latest horror movie news. When it comes to horror movies, The Film Flamers podcast has you covered... in blood!
Episodes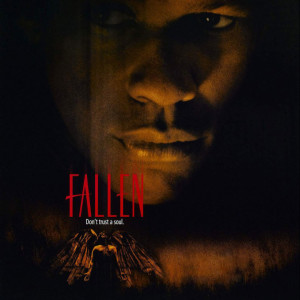 Monday Sep 23, 2019
Monday Sep 23, 2019
It's now September, and we're just beginning to see the first signs of fall... so what better horror movie to discuss than Fallen, starring Denzel Washington, John Goodman, Donald Sutherland, and Embeth Davidtz. Join us as we discuss the demon Azazel, his love of the Rolling Stones, and how time is always on his side...
Out this Month:
Week 1: Shooting the Flames: September 2019
Week 2: Hot Take: Ready or Not (2019)
Week 3: Fallen (1998)
Week 4: Top Ten Pop Songs in Horror Movies 
Coming in October:
Creepshow (1982): https://amzn.to/2UoboHU
 
Get in Touch: 
Support us on Patreon: https://www.patreon.com/TheFilmFlamers  
Visit our Store: https://teespring.com/stores/thefilmflamers  
Facebook: https://www.facebook.com/TheFilmFlamers/  
Twitter: https://twitter.com/TheFilmFlamers  
Our Website: https://www.filmflamers.com 
New! Call our hotline and leave us a message: 972-666-7733
 
Sweet dreams...
  
  
   
 
Intro/Outro Music Credits: "Welcome to Horrorland" and "Master Disorder" by Kevin MacLeod (incompetech.com). Licensed under Creative Commons: By Attribution 3.0 License http://creativecommons.org/licenses/by/3.0/